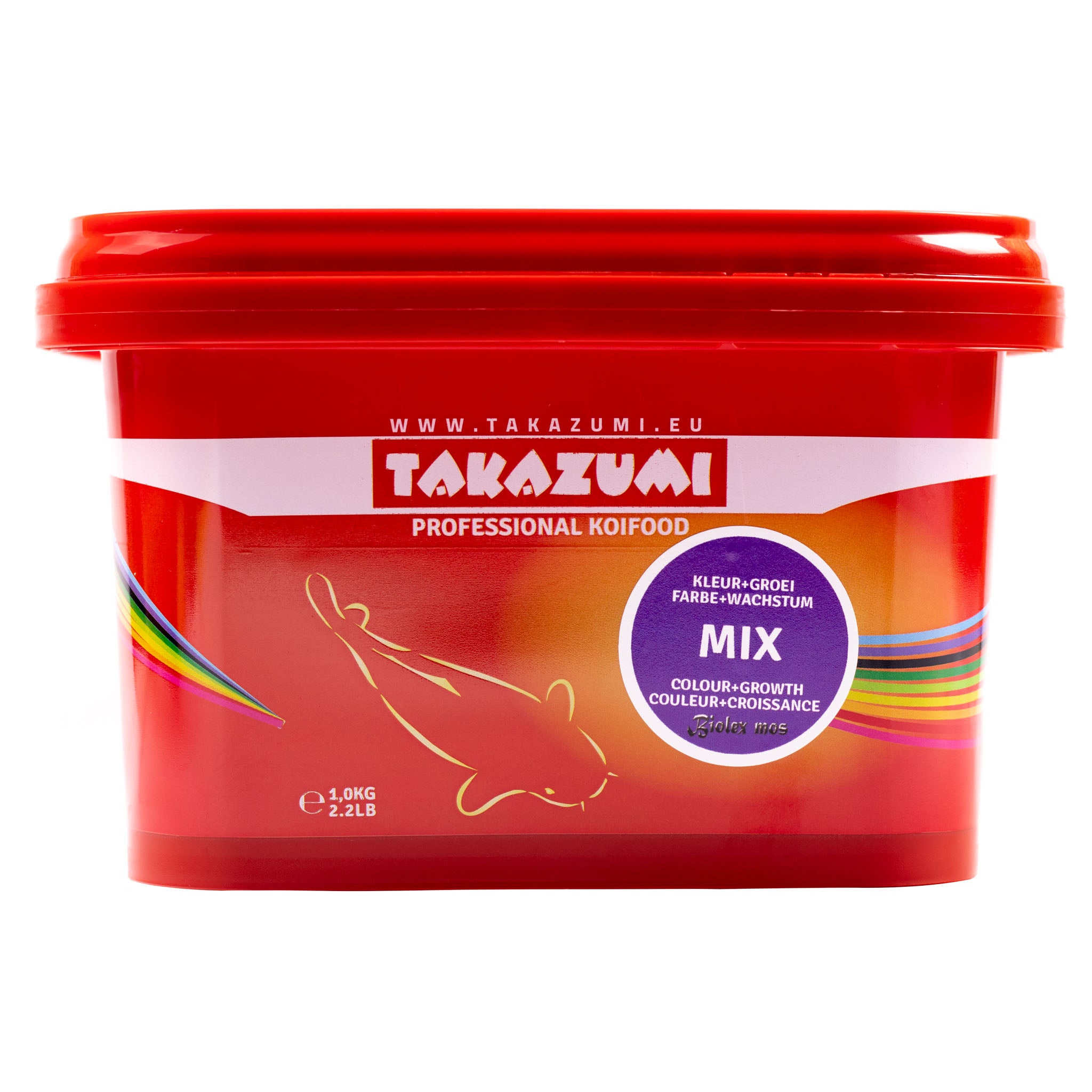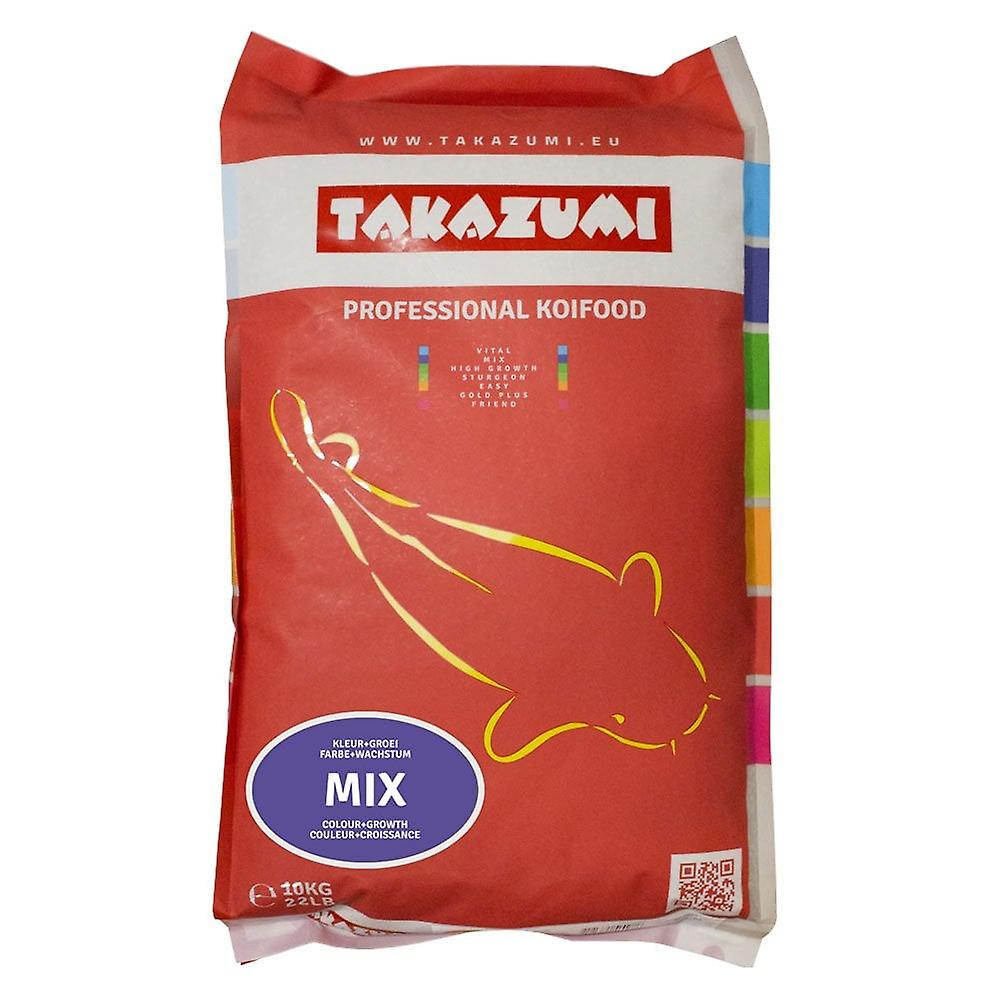 Takazumi Mix
A complete and balanced professional koi food with all the nutrients for a healthy life, optimal, fast growth and intense colouring. Takazumi Mix is ​​a high-quality food that does not cloud the water.

Due to the combination of two top foods – Gold Plus and High Growth – the colour development and growth of the koi will be optimal. Astaxanthin strengthens the pigment of the koi, making the colours stand out better.
Due to the high digestibility (about 80%), the filter system is less loaded and the water quality improves. The granules are floating, which ensures a clear and manageable feeding behaviour. 
We'll ship your order within 24 hours of receiving it.
Get in touch if you'd like to know more about a product before you buy it.