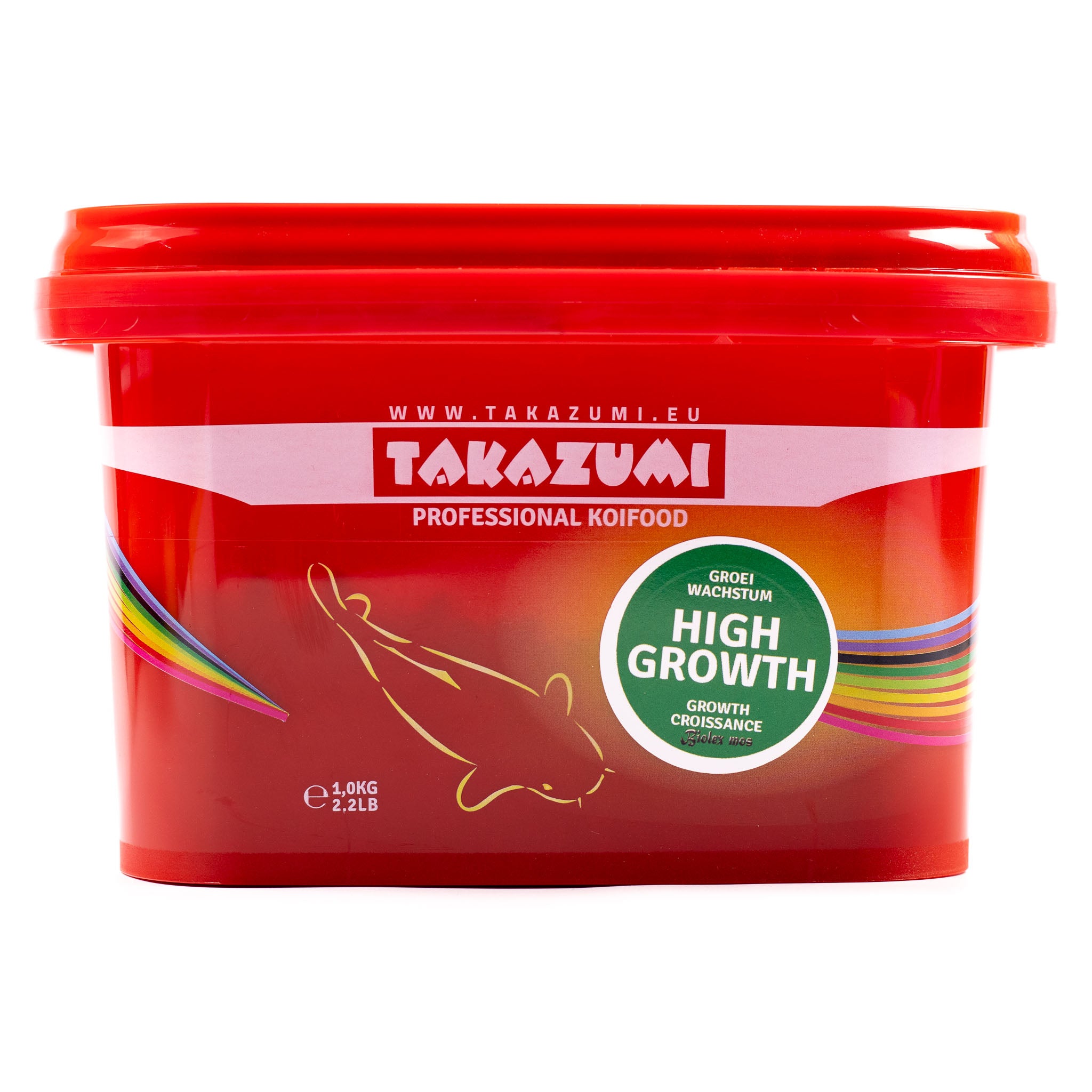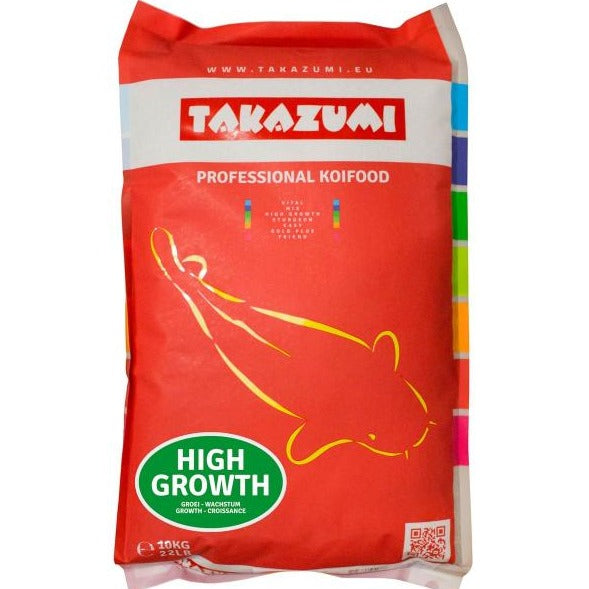 Takazumi High Growth
Takazumi High Growth is a complete, well-balanced, professional Koi food with a high protein content and an amino acid profile that enables excellent growth. High Growth contains all the necessary nutrition for a healthy koi life.
Takazumi use only carefully selected ingredients to guarantee high-quality nutrition that will not cloud the water. The high digestibility leads to better water quality and considerably decreases the the load on the filter system. 
The pellets are floating, which provides a clear view of the feeding behaviour.
We'll ship your order within 24 hours of receiving it.
Get in touch if you'd like to know more about a product before you buy it.