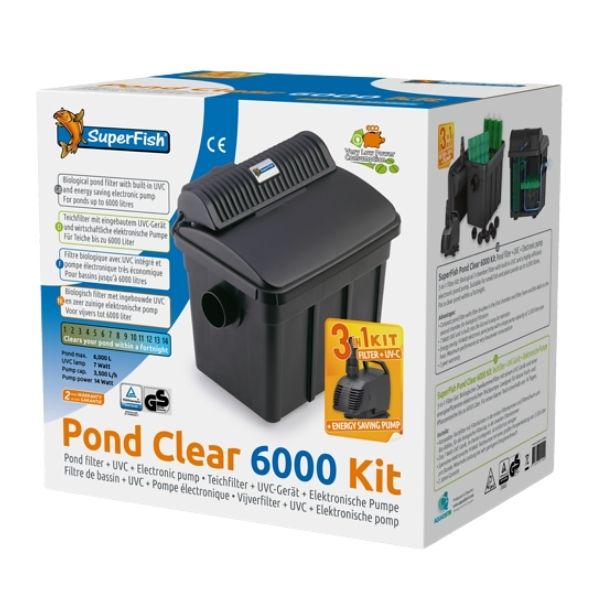 Superfish Pond Clear Kit
A complete biological pond filter with a built-in UV clarifier & a powerful electric pond pump. It comes complete with filter foam and bio balls for biological filtration.
We'll ship your order within 24 hours of receiving it.
Get in touch if you'd like to know more about a product before you buy it.