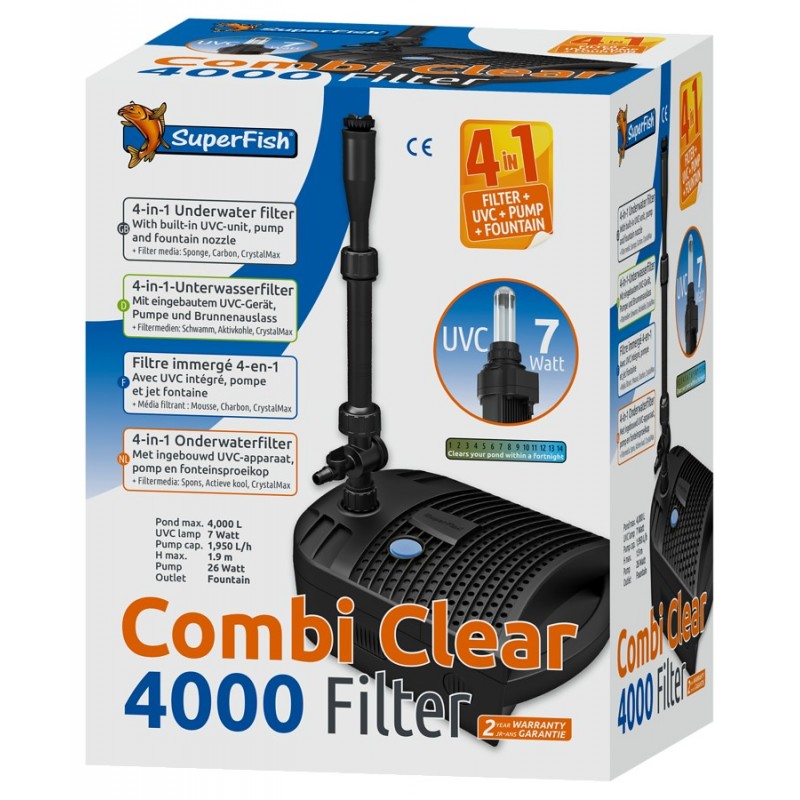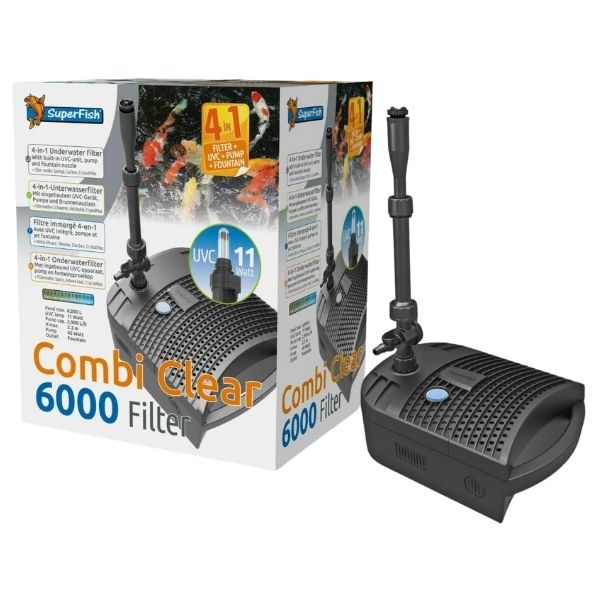 Superfish Combi Clear Filter
The one-plug solution for small ponds. 4-in-1 underwater filter with pump, UVC, filter media and fountain nozzle. Easy and quick to use, no complicated installation with hoses, cables and all kinds of connections. Place the Combi Clear on the bottom of the pond, connect to power and the filter works.
Stable base and large handle, makes placement in the pond easy.
Filter chamber with activated carbon, CrystalMax and sponge for optimum filtration and easy maintenance.
Height-adjustable and tilt able fountain with different nozzles.
Adjustable water flow and head with additional connection for a waterfall.
Energy-efficient, therefore inexpensive to use.
Includes 10 meters of cable and 2 years warranty.
No plug attached.
We'll ship your order within 24 hours of receiving it.
Get in touch if you'd like to know more about a product before you buy it.