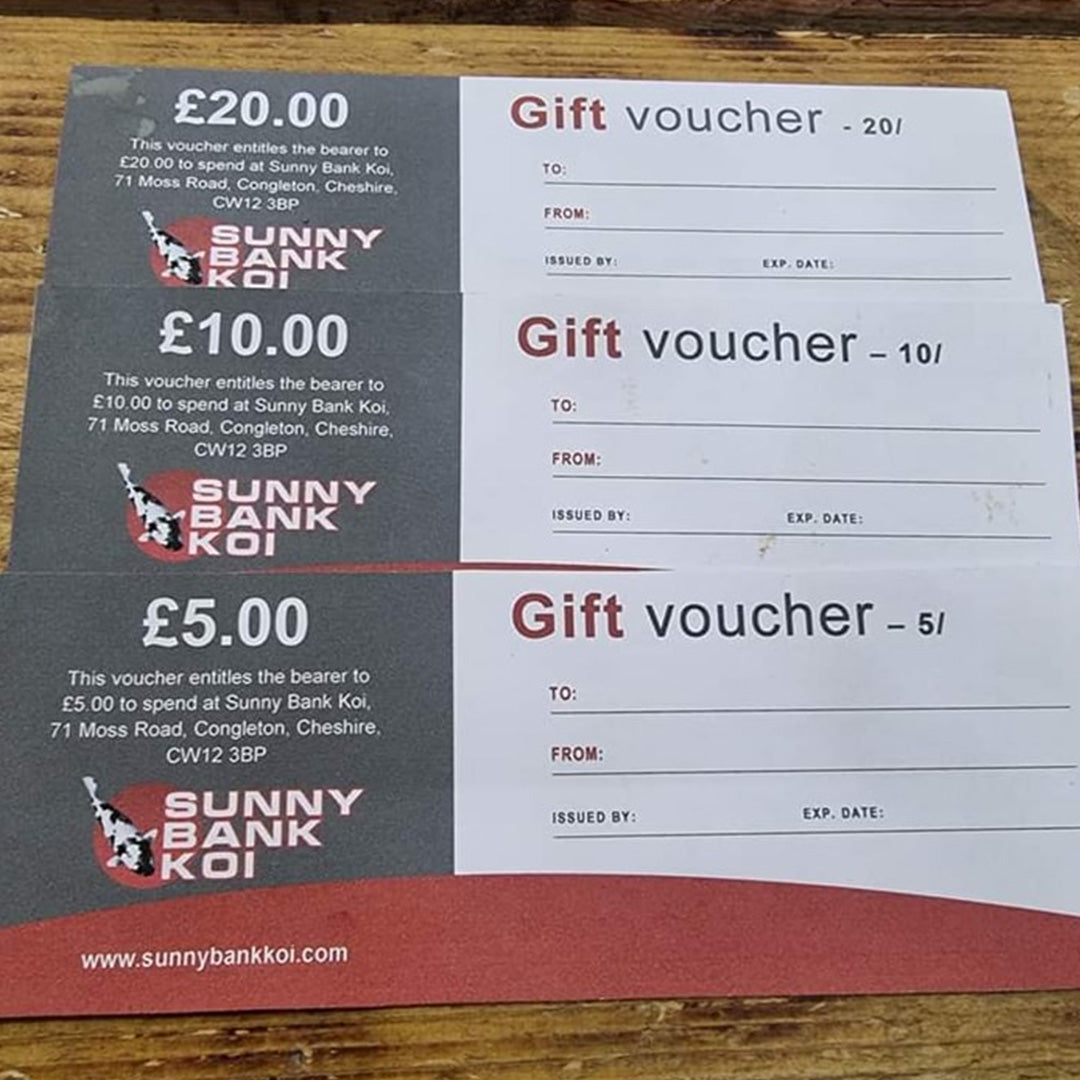 Sunny Bank Koi Gift Card
Our gift cards allow your loved ones to choose from a wide selection of top-quality Japanese Koi and dry goods, including food, filters, pumps, and more. Whether they're just starting out or looking to upgrade their existing setup, our gift card is the perfect way to show them you care.
We'll ship your order within 24 hours of receiving it.
Get in touch if you'd like to know more about a product before you buy it.