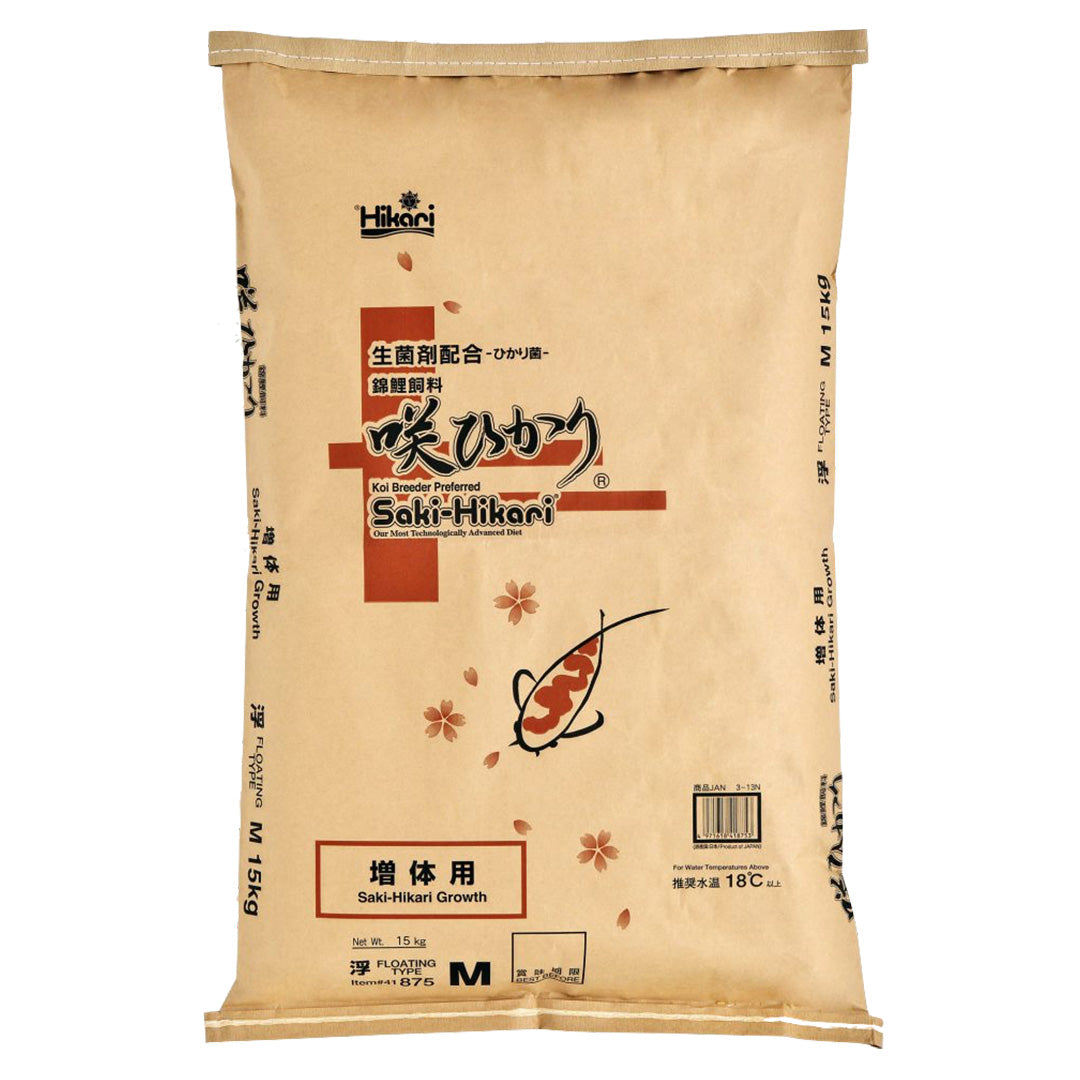 Saki Hikari Growth
Feed your koi like a champion Saki Hikari Growth. Scientifically developed to meet the omnivorous diet of koi, this food provides superior growth characteristics and optimum nutrition, while being appealing to even the pickiest eaters.
With Saki Hikari Growth you can expect accelerated growth along with championship form, with the uniquely balanced ingredients making this a natural choice for younger koi during their formative period. Manufactured to exacting standards, you can expect benefits that are just not available from standard koi foods.
The Growth diet range includes a strain of Bacillus bacteria called Hikari-Germ which creates beneficial digestive enzymes thereby improving the digestive capacity of Koi. Hikari-Germ also helps support the fish's own good bacteria, helping prevent a build up of bad bacteria thereby helping build up stronger natural defenses. Furthermore, waste that is excreted is highly decomposed by the activity of the bacteria, which helps maintain the quality of water while also reducing the load on the filter, therefore reducing maintenance long term too.
We'll ship your order within 24 hours of receiving it.
Get in touch if you'd like to know more about a product before you buy it.