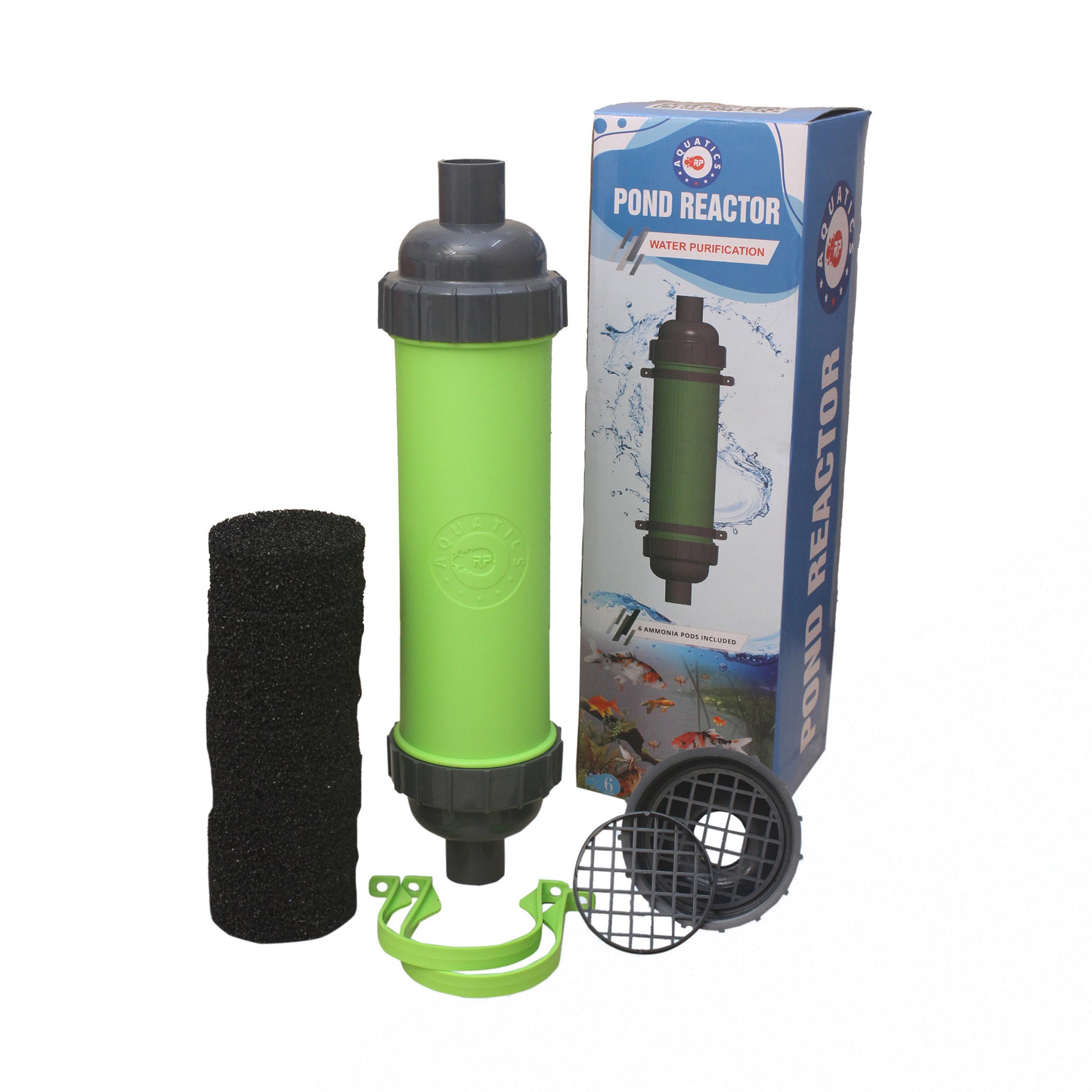 RP Aquatics Pond Reactor
Suitable for new setups

Offers peace of mind for when on holiday

Effective for large and fluctuating volumes of fish
Prevent and eliminate ammonia spikes
The RP Pond Reactor is an inline chemical filter for use on all pond and some commercial systems. Containing the renowned premium grade RP Aquatics ammonia pods, it helps keep ponds safe, making it great for new set ups, preventing and removing ammonia spikes, and will give you peace of mind when away on holiday.
This is designed as a post-filter, the last media before re-entering the water and is particularly good in ponds with lots of (too many) or large fish and on commercial systems where stocks levels can dramatically vary. Highly recommended for Koi ponds.
We'll ship your order within 24 hours of receiving it.
Get in touch if you'd like to know more about a product before you buy it.