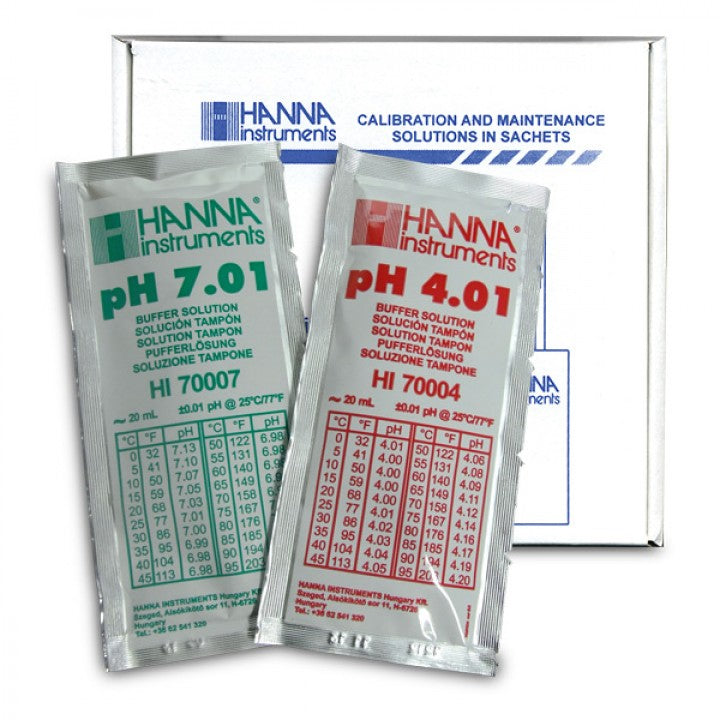 Hanna pH Liquid 7.0 & 4.0 Testers
The pH 4.01 & 7.01 buffer solutions in quick and easy to use 20ml sachets are the most popular buffers used before analysing samples. Ideal for those requiring an accurate acid or neutral reading.
The single dose sachets are really handy with each sealed sachet holding just the right amount of solution. Each time a meter or electrode is calibrated using the Hanna sachets, it is like using a newly opened bottle of solution.
5 x 20ml sachets of pH 4.01 and 5 x 20ml sachets of pH 7.01

+/- 0.01pH accuracy at 25°C
We'll ship your order within 24 hours of receiving it.
Get in touch if you'd like to know more about a product before you buy it.