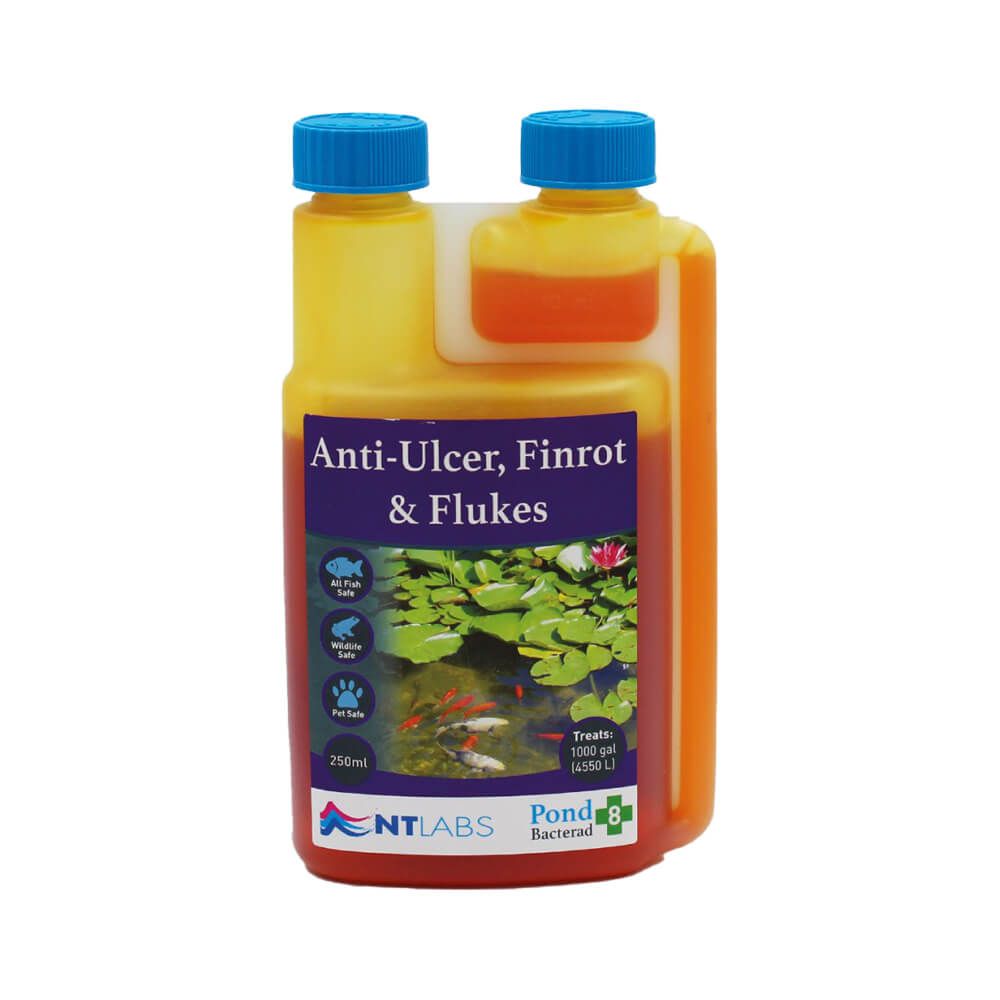 NT Labs Anti-Ulcer, Finrot & Flukes
NT Labs Anti-Ulcer Fin-Rot and Flukes is a simple but highly effective fish medication for the treatment of ulcers, fin rot, skin and gill flukes.
Bacterial infections in fish are usually caused by the pathogenic bacteria aeromonas and pseudomonas. This fish medication also treats skin flukes and gill flukes.
Boasting a wildlife safe certification this pond treatment is guaranteed to cause no harm to your pond's fish and requires only a single dose, with the user-friendly measuring beaker, before you start to see results.
Dosage
Use 10ml per 182 litres (40 gallons). Full dosage instructions can also be found on the side of the bottle.
We'll ship your order within 24 hours of receiving it.
Get in touch if you'd like to know more about a product before you buy it.