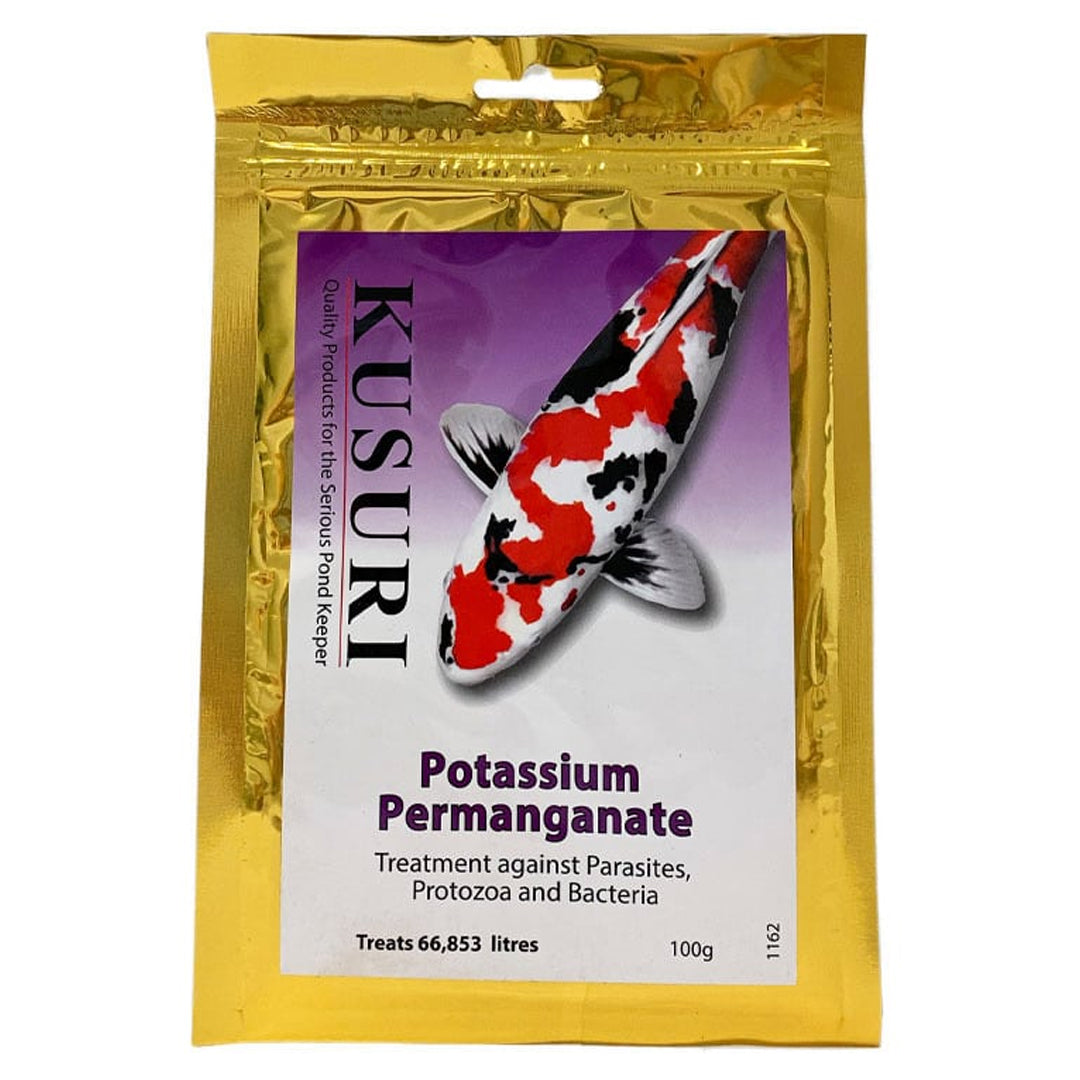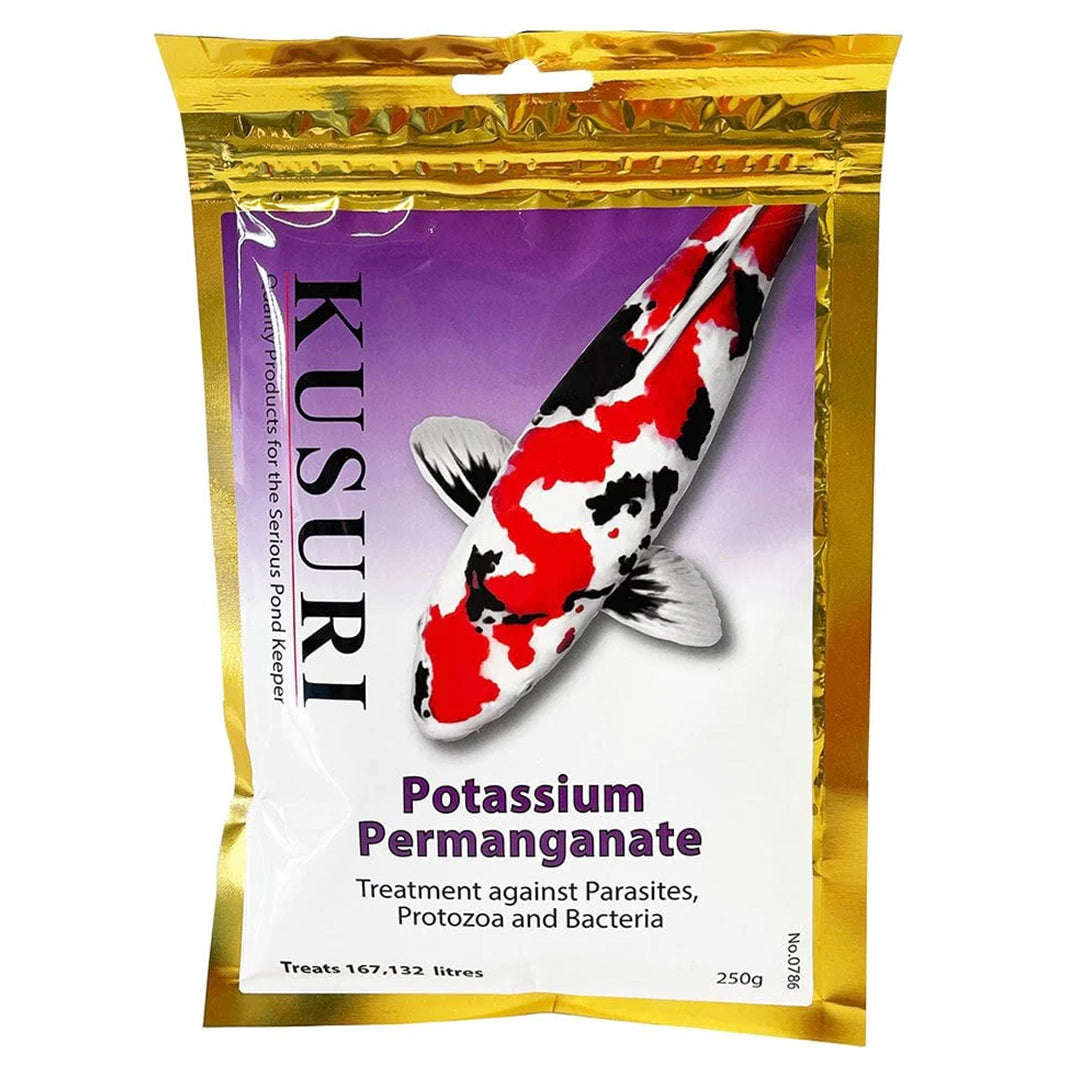 Kusuri Potassium Permanganate
Kusuri Potassium Permanganate
Kusuri Potassium Permanganate is another popular powdered chemical for various applications. A good disinfectant for ponds and nets. Excellent for the eradication of Trichodina & Costia, and other parasites.
It will discolour water for up to 7 days, and can be used down to 10°C (50°F).
At higher temperatures Potassium Permanganate removes oxygen from pond water, it is advisable to keep an air stone running and add more air if possible.
Kusuri Hydrogen Peroxide 6% can be used to increase the oxygen levels in pond water and also remove the discolouration from the pond water after a course of Kusuri Potassium Permanganate has oxidized from pink to brown.
Kusuri recommend NOT using Potassium Permanganate with salt.
Please ensure that you read, understand and follow, all Health and Safety guidelines on the packet.
Please do not eat, drink or smoke whilst handling chemicals.
Wear disposable vinyl or latex gloves and appropriate eye protection.
We'll ship your order within 24 hours of receiving it.
Get in touch if you'd like to know more about a product before you buy it.