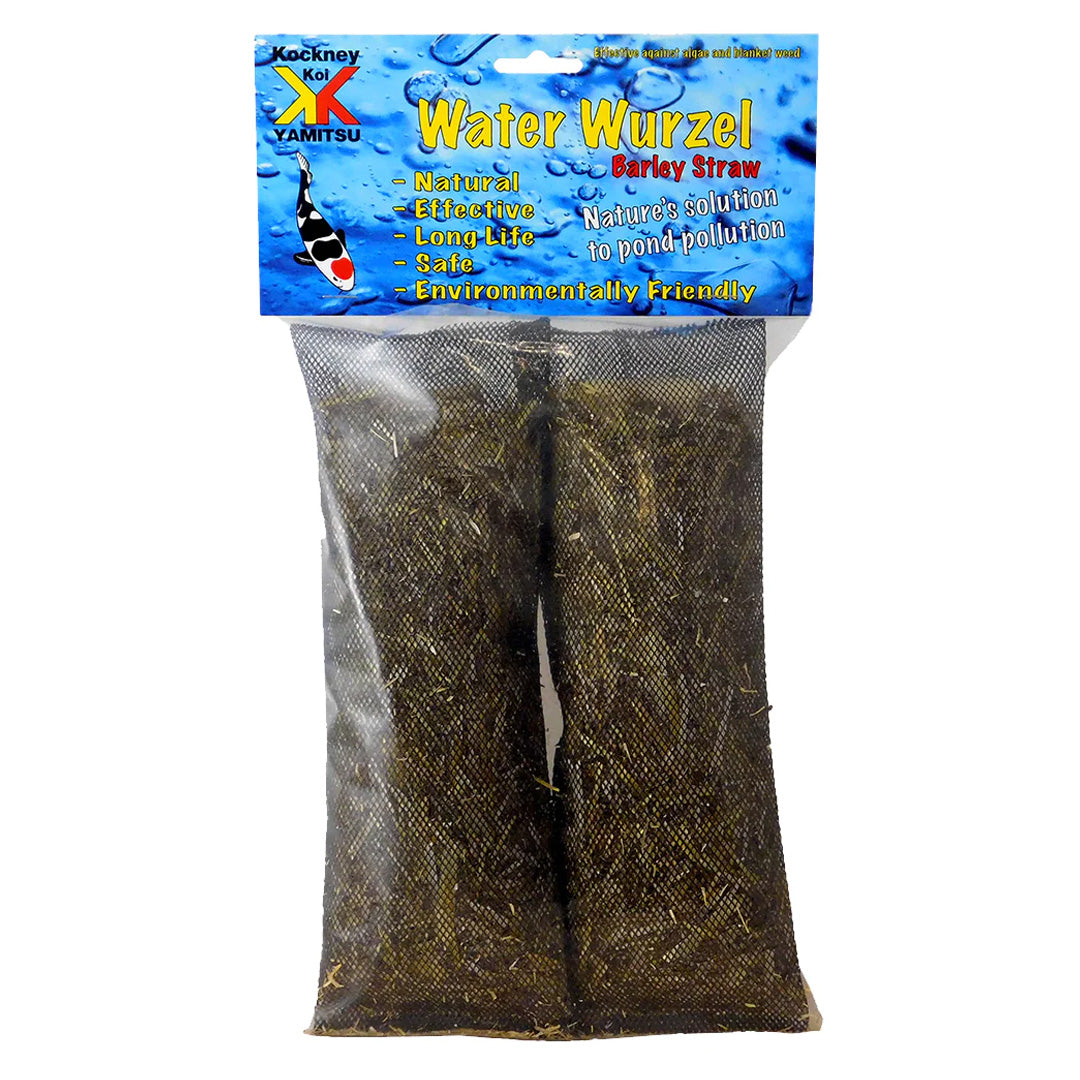 Water Wurzel Twin Pack
These barley straw pods are produced from the finest natural barley straw. They are safe to use in all outdoor ponds and aquatic features and are a simple, but effective method of controlling algae, blanket weed and green water problems.
They take about 2 to 3 weeks to become active, then they'll work effectively for about four months. For continuous protection, add a new pod approximately a month before replacing the existing pod.
These barley straw pods use dust extracted, chopped straw to give a greater surface area to encourage a rapid growth of the micro-organisms that help keep the water clear.
Each pod in this twin back will treat approximately 4000 litres (900 gallons).
We'll ship your order within 24 hours of receiving it.
Get in touch if you'd like to know more about a product before you buy it.