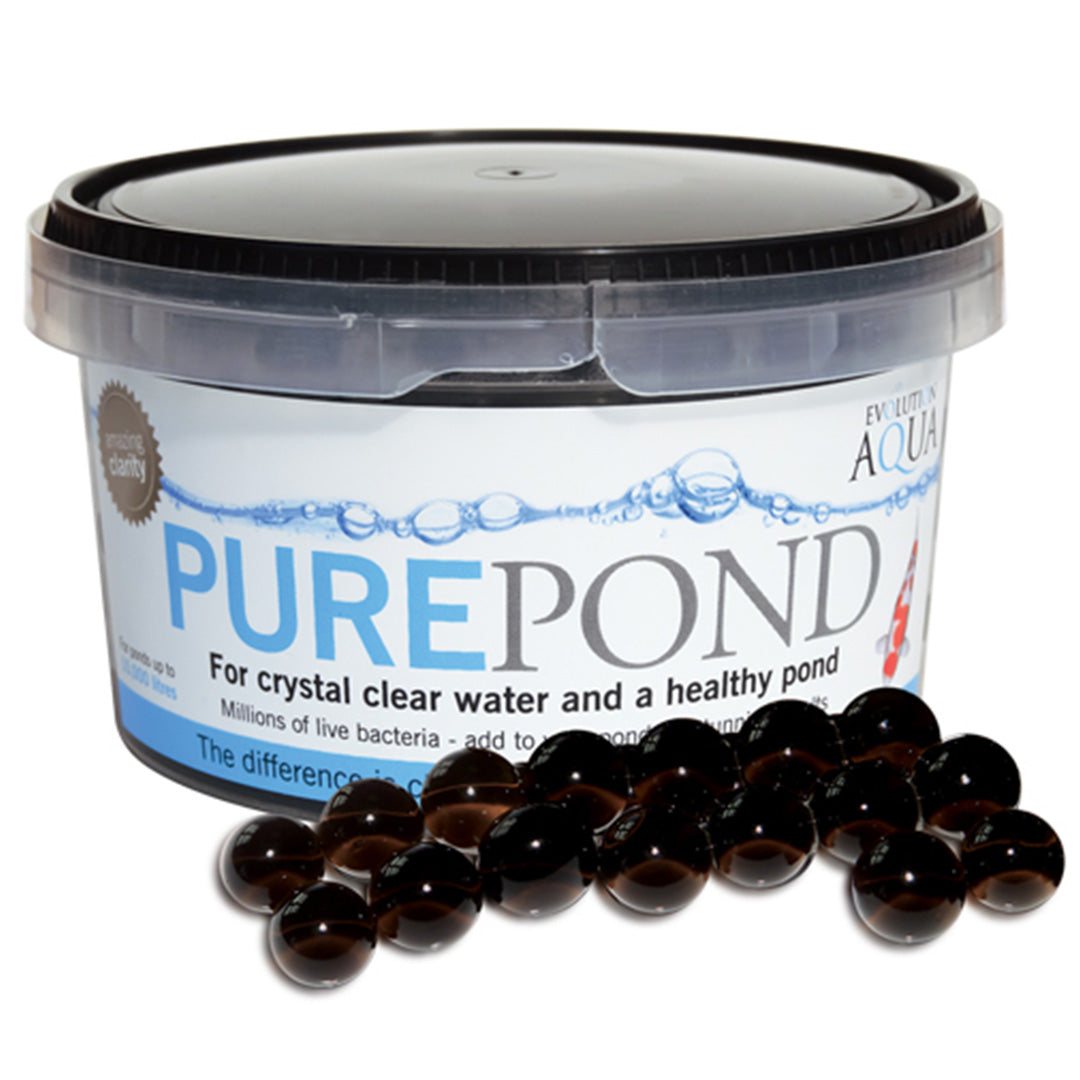 Evolution Aqua Pure Pond Balls
Pure Pond are biodegradable balls, crammed full of live bacteria that are slowly released when they are needed most. With over 8,000,000,000 bacteria per litre of Pure Pond Balls, your pond will shine even more than normal, especially if you add them monthly into the K1 moving bed media, or into any other type of filter you may have.
For best results add to the biological chamber in the filter, ideally contained within a filter bag.
500ml treats ponds up to 10,000 litres.
We'll ship your order within 24 hours of receiving it.
Get in touch if you'd like to know more about a product before you buy it.