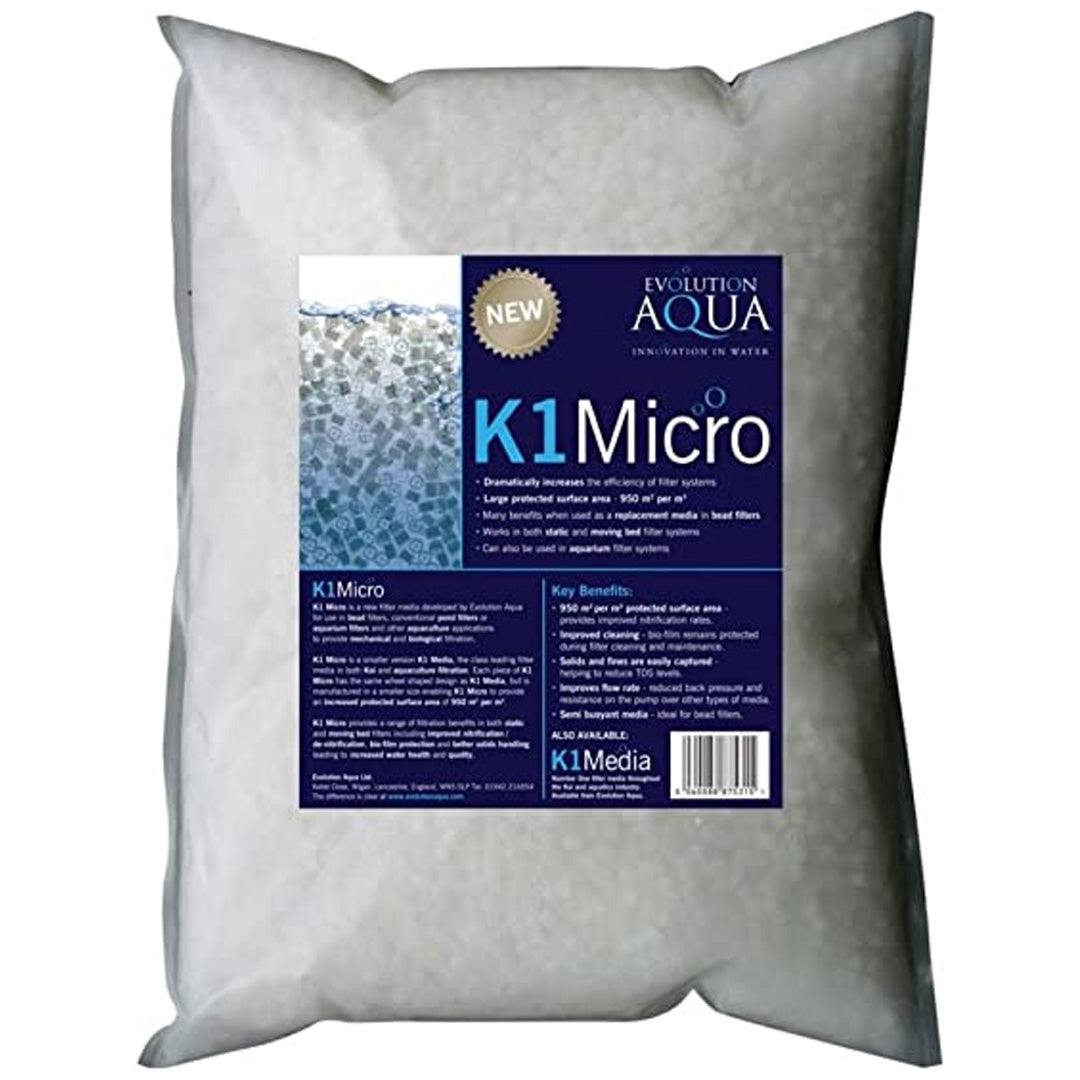 Evolution Aqua K1 Micro
K1 Micro borrows from the twenty years of extensive research and development by Evolution Aqua into moving bed filter technology and offers an improvement on existing K1.
Features
• 950m2 per m3 Protected Surface Area
• Provides a large surface area for bacteria to colonise
• Increased protection for the bio-film
• Provides mechanical and biological filtration
• Reduces back pressure on pumps • Improved solids handling
• Increased flow rate • Ideal for use in bead filters, conventional pond filters, marine and freshwater aquarium filters
• Improved cleaning

We'll ship your order within 24 hours of receiving it.
Get in touch if you'd like to know more about a product before you buy it.