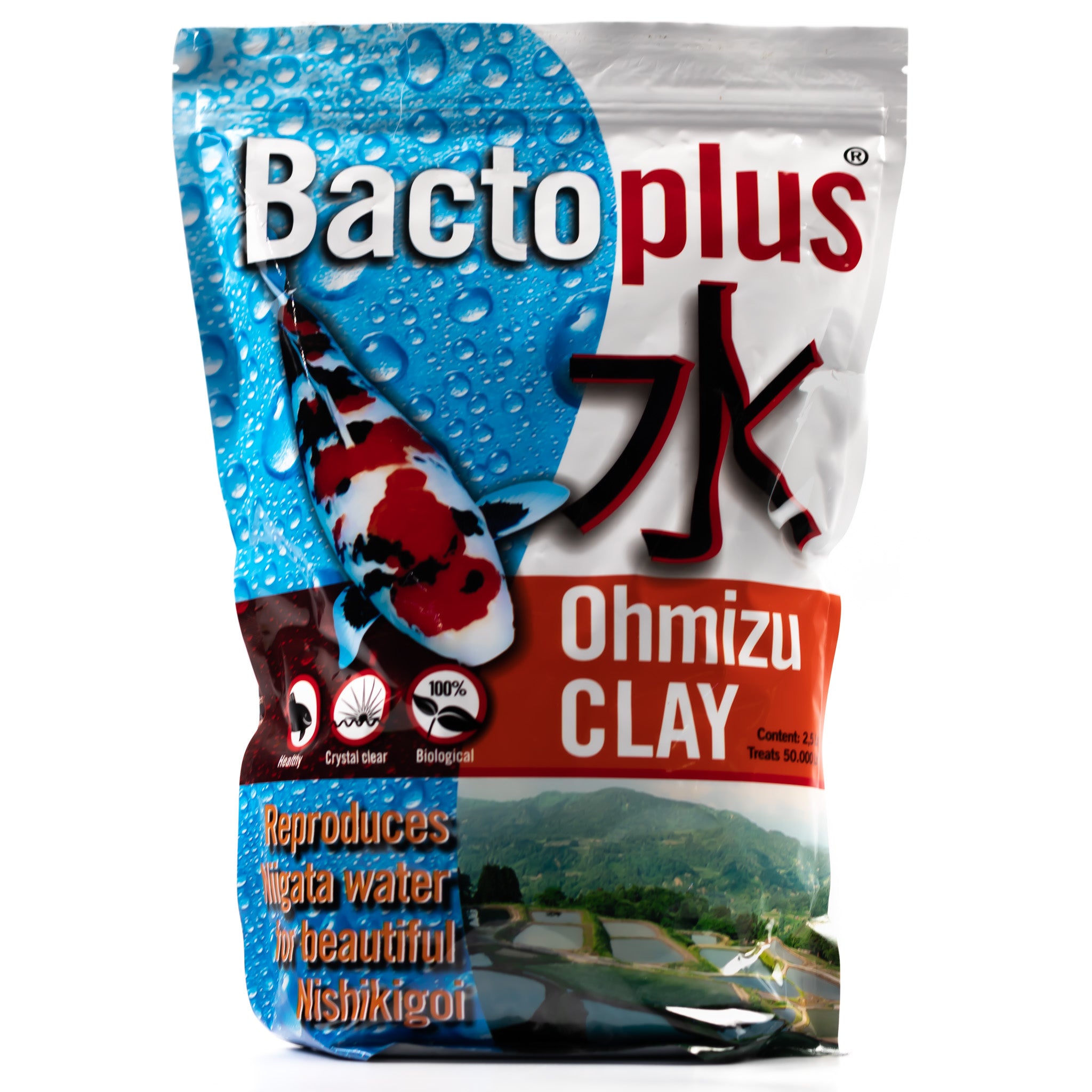 BactoPlus Ohmizu Clay
BactoPlus Ohmizu creates ideal pond water for keeping koi. Breeding of koi started over a century ago in the Japanese province Niigata. Still today, the Niigata region is producing the biggest quantities of high quality Koi in Japan.
One of the secrets for this is the great water quality. It's no coincidence that Niigata is also producing the best rice in Japan. The water used for growing rice and Koi is purified by nature and contains many valuable minerals.
BactoPlus analysed the water from Niigata and developed ohmizu. With ohmizu valuable minerals are added to the water, impurities are absorbed and the special BactoPlus bacteria added to the product improve filter performance and remove sludge and organic waste. The result is crystal clear and healthy water, rich on minerals that are essential for the correct development of your koi.

2,500ml is sufficient to treat 50,000 liters of water.
We'll ship your order within 24 hours of receiving it.
Get in touch if you'd like to know more about a product before you buy it.