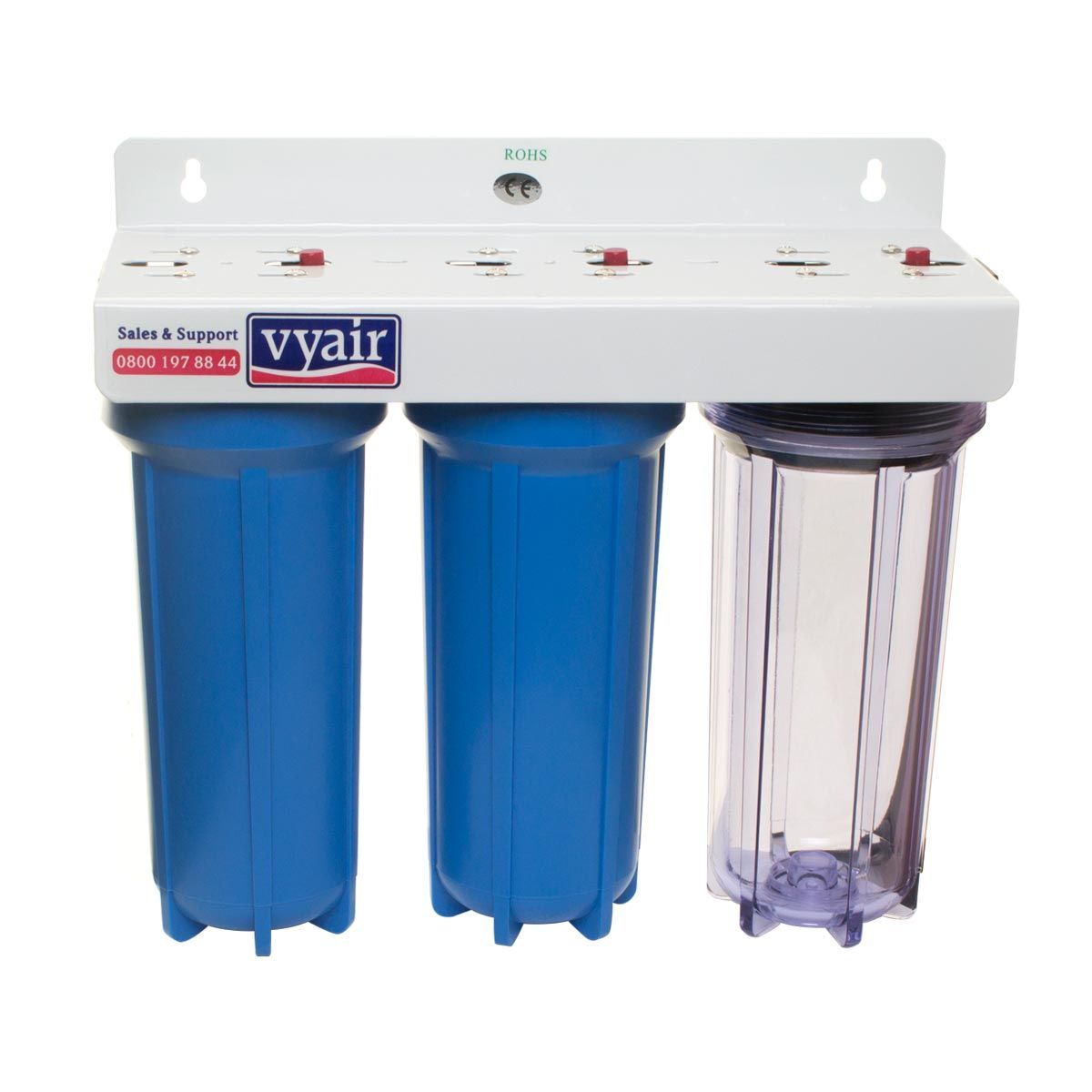 Vyair 3-Stage Dechlorinator Unit
This 3-Stage Pond Dechlorinator Unit by Vyair removes impurities and improves the quality of your water. These come in two sizes, 10" and 20".
5 micron particle filter (PP) Stage 1
Granular Activated Carbon filter (GAC) Stage 2
Block Carbon filter (CTO) Stage 3
Manufactured from heavy duty food grade plastic.
1/2" BSP threaded connections
Delivered also with 1/2" barbed hose tail connections
Optional fittings for 15mm pushfit connections or Hozelock type clunk click male fittings
Stage 1 removes sand, dirt, iron & other particles
Stage 2 removes chlorine & dissolved organic contaminants.
Stage 3 further removes contaminants from water.
We'll ship your order within 24 hours of receiving it.
Get in touch if you'd like to know more about a product before you buy it.