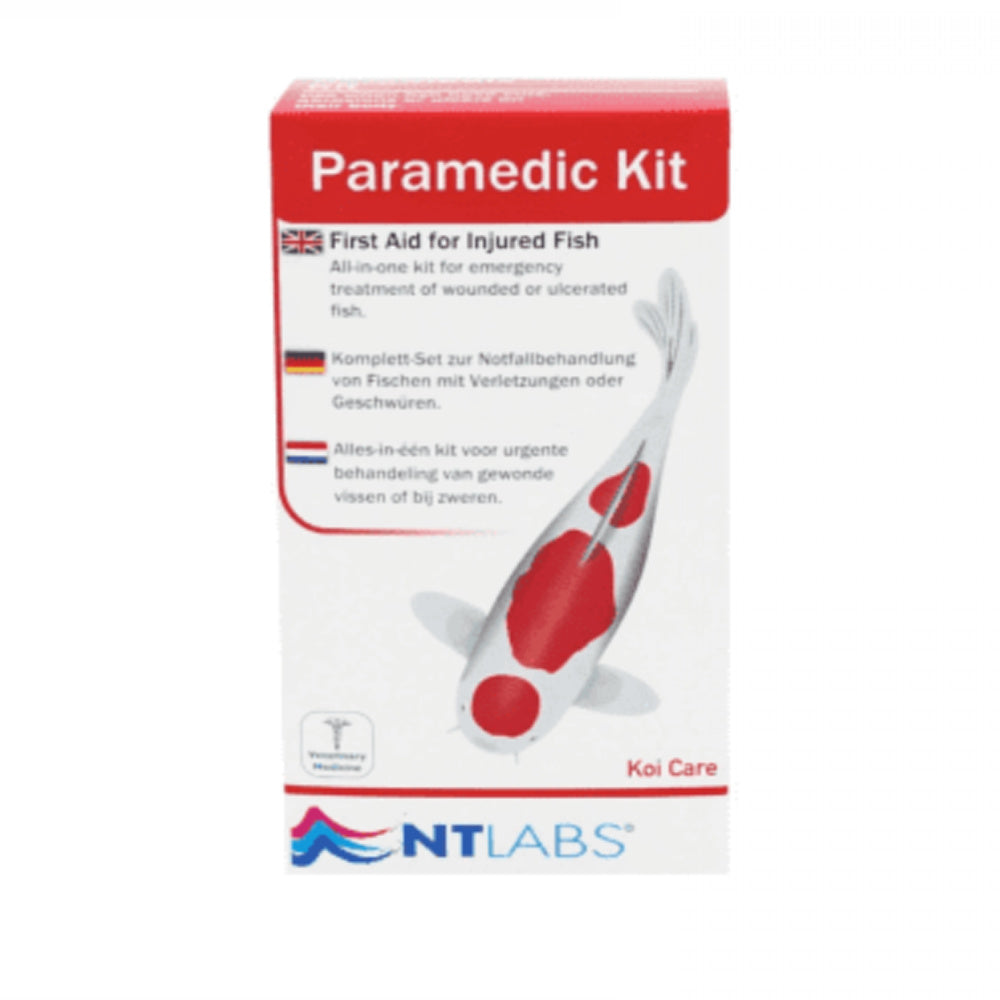 NT Labs Paramedic Kit
When fish have cuts, abrasions or ulcers on their body. The Paramedic Kit has been designed to allow you to carry out basic first aid on your koi safely and hygienically to help fish recover as quickly as possible. The Paramedic Kit contains six components to disinfect, seal and promote your fish's natural healing process:
10ml Koi Calm - a sedative to make fish easier to handle (for use with koi only)
30ml

 Ulcer Swab

 - a wound cleaner and disinfectant
30ml Propolis Wound Seal - an antiseptic, waterproof sealant to prevent bacteria reaching the wound
Pair of gloves - to maintain hygiene during treatment
10 cotton buds - for applying topical treatments
Instruction leaflet - contains advice on how to use the products within the kit
How to use?
Ensure you have the appropriate equipment ready before catching the injured fish. This should include a container large enough to hold the fish during treatment.
Follow the instruction on the leaflet provided.
Treat the pond with

 

Acriflavin

 

after using this kit to reduce the numbers of pathogenic bacteria and to reduce the likelihood of re-infection of the wounds.
Test your water quality regularly using

 

NT Labs Test Kits or Colombo Test Kits.
We'll ship your order within 24 hours of receiving it.
Get in touch if you'd like to know more about a product before you buy it.